A super rough sketch of a character named Brosuke hence the shoes and unfinished props.
I'm trying to design a super obvious hipster get up. Brosuke is a hipster samurai who suffers from a very bad stutter who must fight through waves of villains to save his boyfriend. He harnesses the power of irony, and is able to pass through the irony gates that normal people could never "get." The irony gates cause him to power up ironically, making him way stronger.
You would never understand.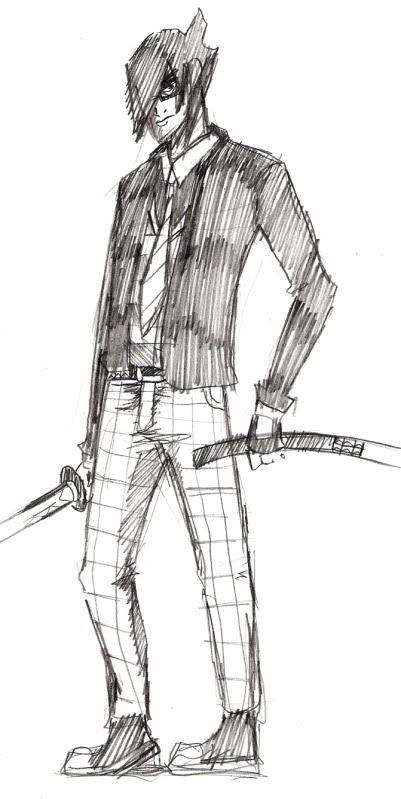 So comments on the outfit would be appreciated.