okay we've moved to a new fourm, so that means new art thread.
so yeah for a new start im gonna just post some of my best and recent work!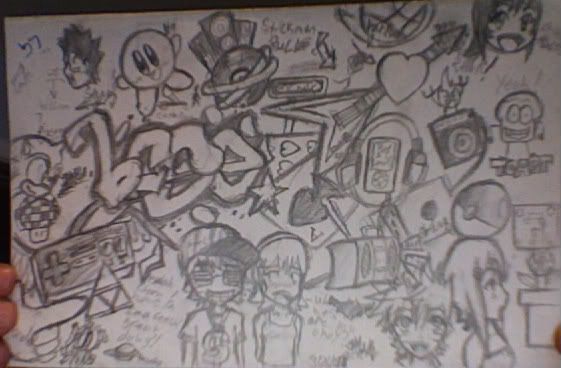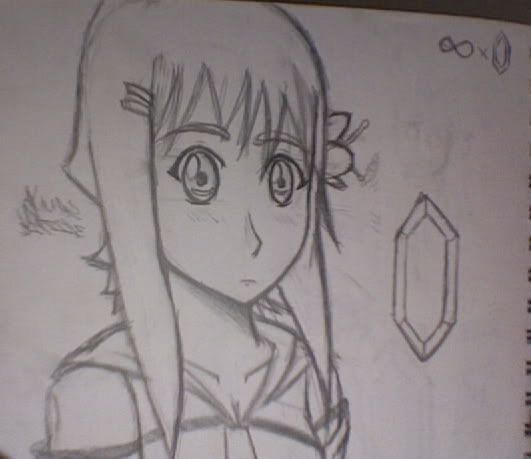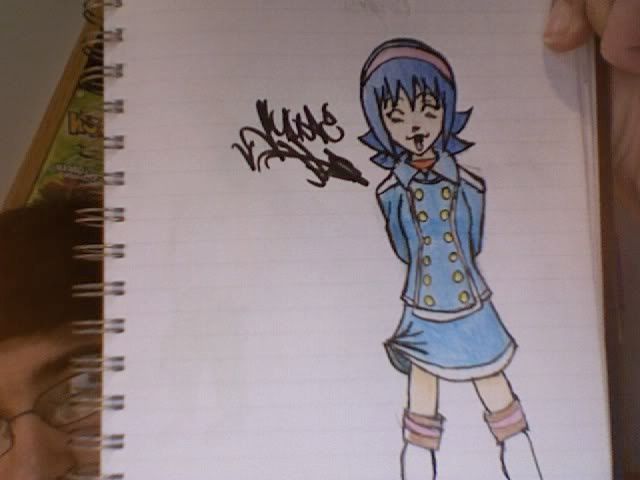 most of you guys have already seen this stuff and have posted on my old thread, but if you haven't tell me what you guys think.
where can i improve.
i do have two new thing to show though. so here we go first art up date of the new fourm!!
just a close up! i think i messed up on the head proportions.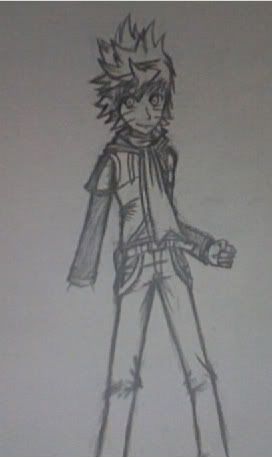 so, yeah, this one is the start of a pic im making for this small little art display my school does downtown.
you see, every year we go downtown to go sing for this one arts and education thing every year. well, the art teachers display some of the art the kids make at school. but one year before my brother graduated from 8th grade they displayed a manga drawing of his. everyone there thought it was awesome, and so did i. it was a drawing of sora from the kingdom hearts manga.
compared to what he draws now, its nothing. so most of the people in my class know im good at art and all that jazz. but the only thing is, they've never seen what the drawings in my sketchbook look like. they've only seen quick doodles that suck.
so, i want do the same thing that my brother did before he graduated. make an epic picture and put it on display. the picture im making is going to display some of my fan characters that i've came up with. and so far all i've covered is the first character: wes.
yes i know he's missing a hand but im going to add it in later with his sword.
so yup thats all folks. NEW FOURM WOOT!!! LONG LIVE THE NEW MT!!!
(btw tell me what you think!! XD)