Yup, I thought so... didn't have to draw any backgrounds, right?
The thing in Silvia's panel is a stretched-out fractal and some gradients and...yeah. Whatever.
iam,iam, ecce
, Chapter 2: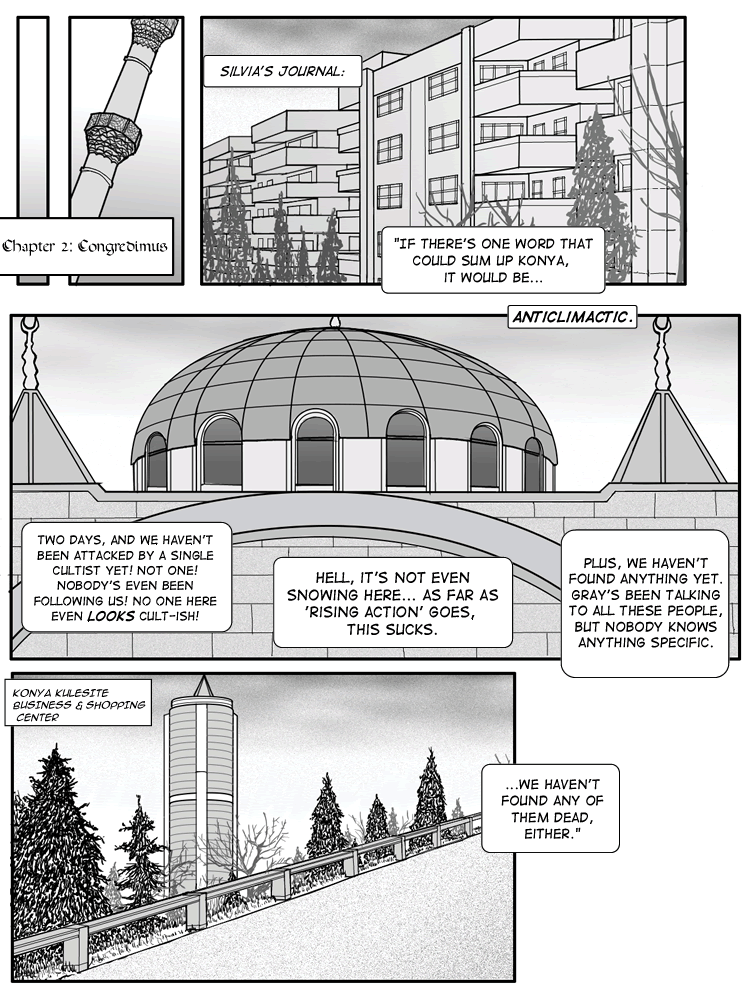 Perspective is a serious silly goose to do when you have to do the framework yourself. This is why I'm modelling all of the environments I plan to use a lot, later on.
Anyway, these are all things you would find in Konya, all referenced from pictures on Google Earth, but not very closely referenced... mainly just for the general details.
It seems posts-per-page has changed. Hmmm. Repost of DrunkDuck link:
http://www.drunkduck.com/Sinister/