Thanks tetsu c:
Quick update, my first Open Canvas draw session with Gabo and NWAP. God its awesome ;_;
The Theme was "Little Girls with HUGE weapons" xD
I edited the position of Gabo's character, and made it darker, and more visible....and added legs to her to make her look more complete and suitable with the overall image, hope you don't mind man xD
You can probably tell by the style who drew what, but just in case from left to right, Nwap, DHB, G-man. C:
EDIT: More OC fun with Gabo and NWAP.
Ninja with a pencil and his Art Clan buddy, Mr.Fountain pen.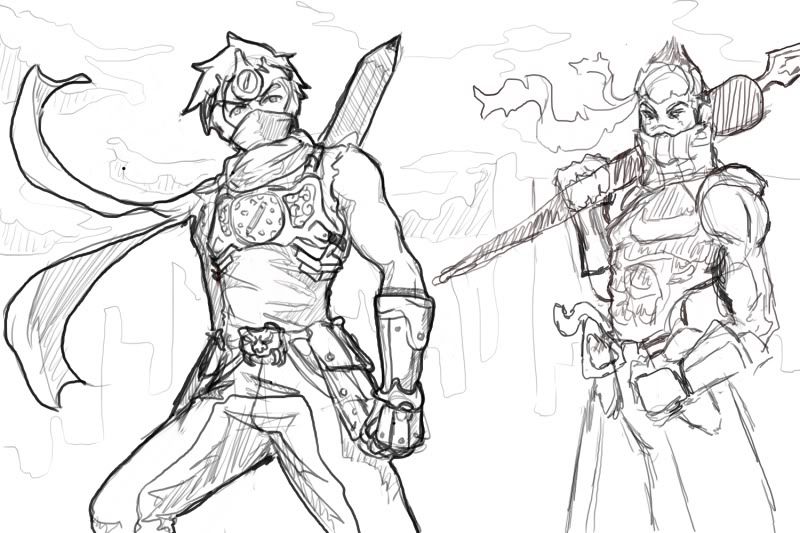 A new Bishoujo game. Gabo drew those adorable monsters.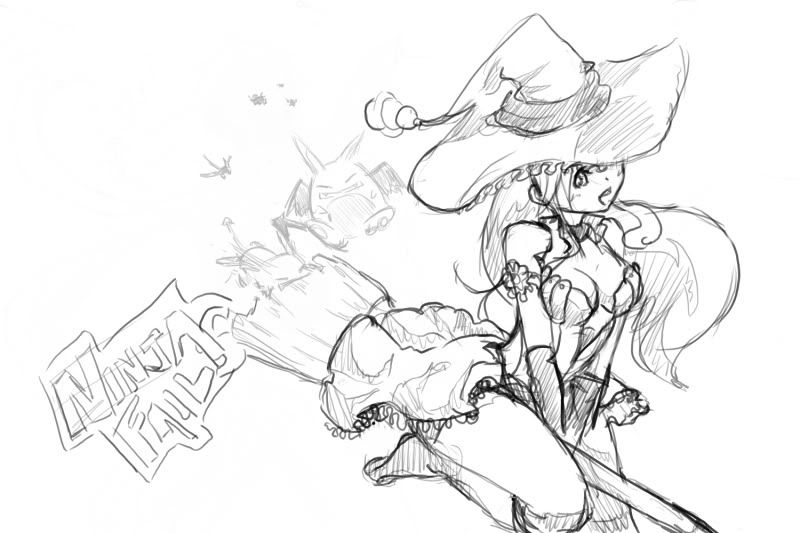 A another quick collaboration with NWAP featuring 2 very familiar characters.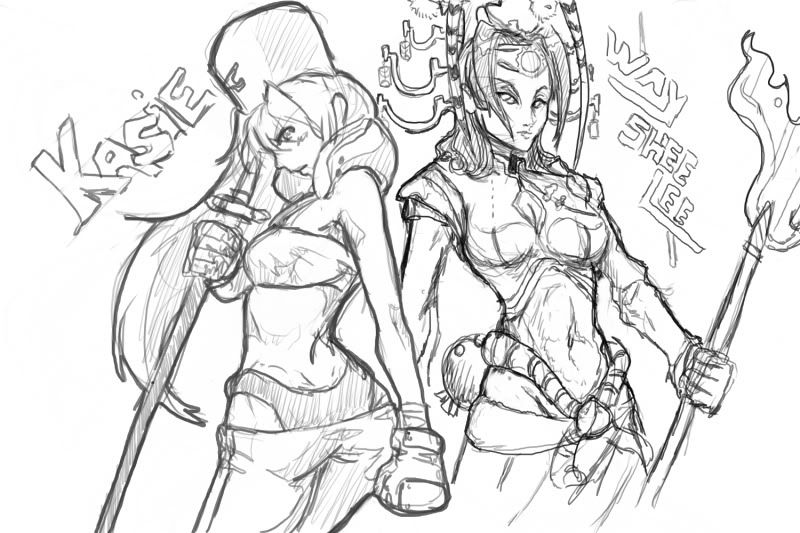 Anyways, I still haven't forgotten about those request, they are just taking more time then expected. I'll try to have'em done by my next update C: