To greeeed, Thanks dawg C:
To Obitual Crow, Female abs are the SEX! 8D
To Ntop, Kai :c...but I'm not pinky swearing on it! D:< As for the legs, I agree, some characters does have shorter legs. I'll definitely keep an eye out for the future. Thanks for pointing it out man :D
To Erika, I knew it! you're a harassment addict, you just can't live without it C:. and thanks! xD
To xX_TODDZILLA_Xx, Thanks man. That makes us Detail freaks! 8D
To Cloudy-Chan, Thank you C:!
To andrei, sup catz, Thanks man! and I hope for that too ;_;
To Renaxjpop, Glad you do dawg c:
___________________________________________-
I took the first sketch, crop it, and just did a painting colour practice...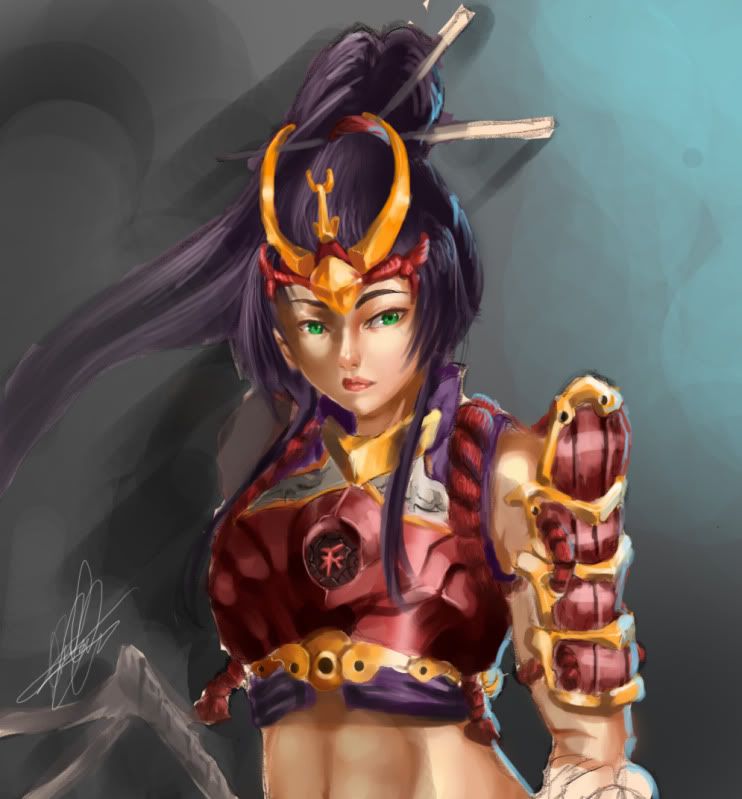 ..and I found out I need to do more of these OTL. There are areas I like and some that I don't..
Comments and Critiques are welcome c: