hey everyone!! how's it going?!! yeah, once again i went away for a little while, like i kinda always do.
but i usually come back with loads of art. but not this time. i just kinda came back with with small sketches and one actual piece of art. D: it doesn't really feel to good. hey, but im back and i've got more stuff to show thats the main thing that counts!!OKAY! here we go!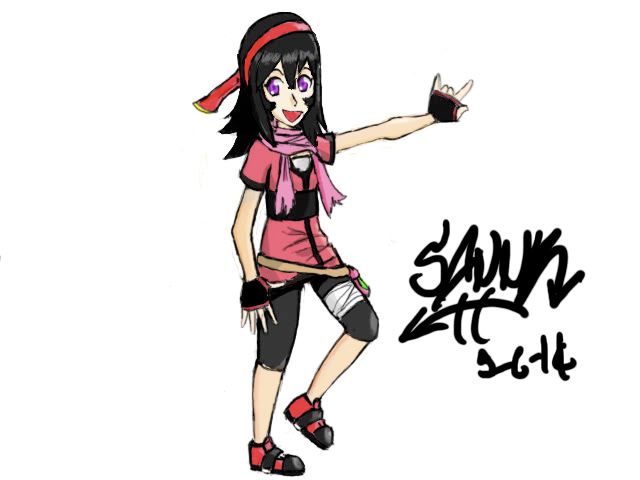 yes, i know. this is awesome!! XD i finished it today. its pretty good, but the lineart is kinda messy, but i make up in colors and design. kinda like i always do. XP it think it turned out well for my third work in photoshop.
pic no2
so, lately i've just been getting new ideas here and there and i've been storing them in my sketch book.
yeah this is just one of many in my book. but there's something about this one that i really liked so i posted it!!
pic no3
my friend is really good with 3D graphics and we were talking over skype one day and we were like "dude, we should give making a zelda demo a try". so he's gonna cover the 3D models and im going to come up with concept art and character backgrounds. were probabaly gonna split the story making 50-50. but yeah so this is just an idea i had for a more rebel type of link. as you can tell he looks a bit rough, savage, punk-like. this is just AN idea so there's no garuntee that this will be the link for the project.
pic no4
yeah so i drew a picture of an angel. i posted it on the fourm. my friend at school liked it. i drew another angel.
yeah so thats all of the stuff i have to show.
well what do you think!! how's my stuff???
please comment.