Thanks for the suggestion. I think I will make her hair all one length...wasn't sure what I was doing with it before, but I think it might look best just all curly.
Before I head off for bed, I wanted to throw up a couple more pictures. You can critique them if you like, but they've been long since graded and sprayed--and I've never been able get the workable fixative to...well, be reworkable. Basically, I just wanted to toss these up to show I attempt other stuff, too. Also, most of these are thumbnails or cropped works, so if they're centered here, they may not have been in the originals. My focus with many of these wasn't to work on design, but rather to try get the value right and proportions (and in many cases, I suck with that.)
Anywho, here ya go:
This was a skull and bones set up we had to do as just a filler when the model didn't show up.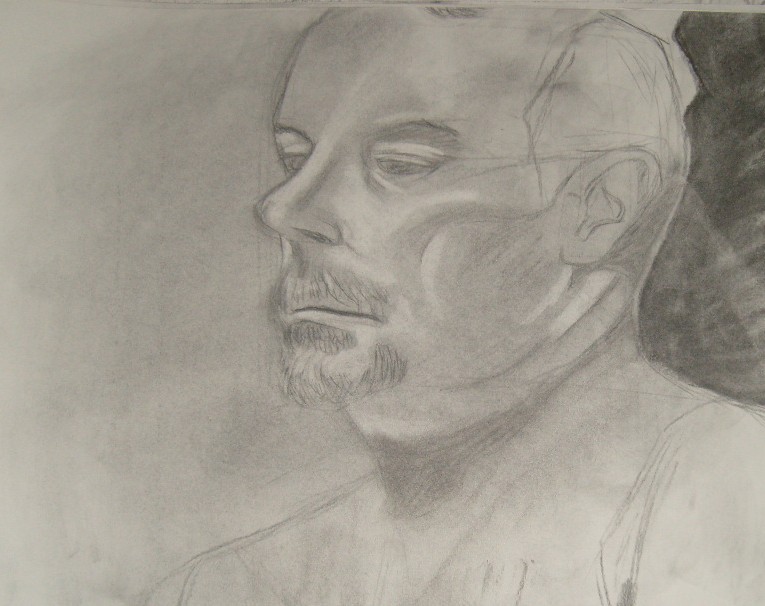 One of the models. I actually worked with this guy at a different place...it was kinda awkward until we were sure neither really cared much about the whole nude model thing.
I needed to do a lot more with this, especially the placement of the lips...but we ran out of time, and I had to turn it in. *sigh* It was hard to share a mirror, since my friend didn't have a big one she could bring in, and we had to keep angling ourselves in weird positions. I also didn't get a chance to light up the incense and draw any smoke.
I really wanted to try that out.