I've been looking at all the drawings here at MT, and I just can't overcome that agitation in my stomach to show my drawings. I did find an old scanner that my uncle had, but I can't seem to find the driver for it on the net. So I went ahead and photographed them. Well, here they are: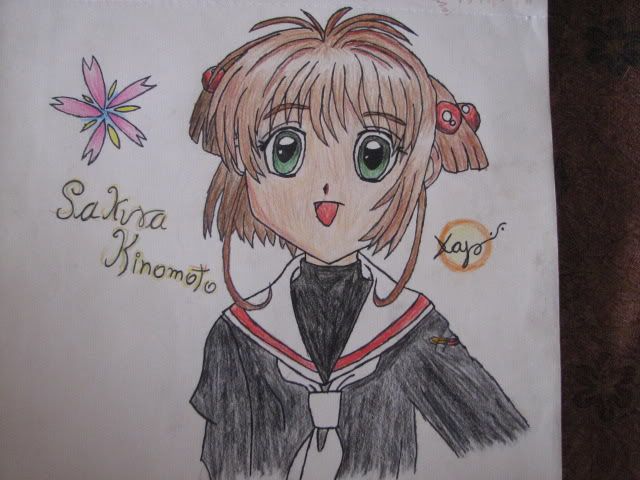 A drawing I copied of Sakura from Cardcaptor Sakura. I suck at copying. I'm surprised that it even turned out this good.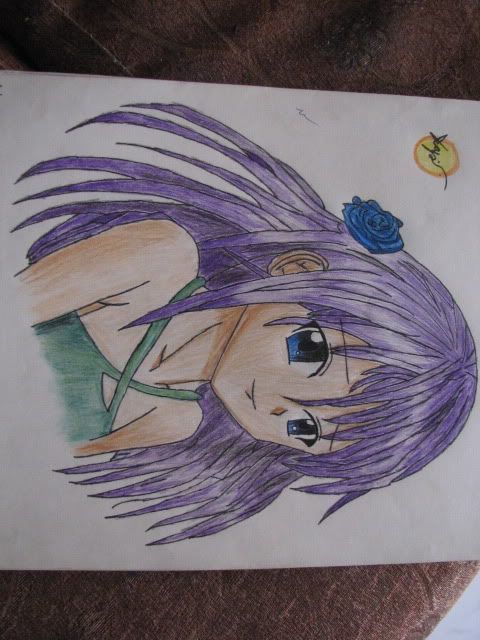 A drawing by Matt I printed, traced and colored from the inking and coloring thread. Photobucket seems to have flipped it to the side. I used lavender, green, sky blue, dark blue, black and white. No watercolors. I take credit only for the coloring and nothing else.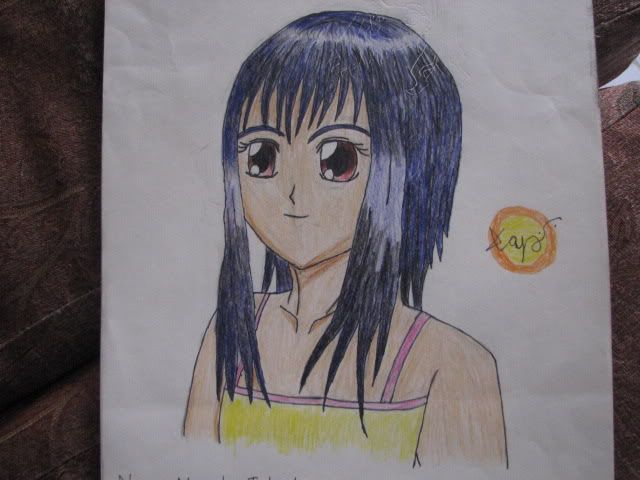 Just some character I was trying to draw that didn't turn out well(It never turns out well).
That's all for now. I probably won't be updating much, as I tend to erase most of the drawings I start as it doesn't turn out well. but since I now have an art thread, that might change. well, go ahead, criticize me.
--EDIT--
Oh, how could I forget this one?
This is another drawing by Matt which he posted on the inking and coloring thread. It was my first attempt at digital coloring. Again, I take credit only for the coloring, everything else belongs to Matt.